In its announcement of the premiere production, Center Stage Opera called Marie's Orchard "...a stunning new opera that combines the story of love, passion and

betrayal with a soaring lyrical score that is sure to take your breath away.
"One of the most distinguished American composers and educators alive today, Marie's Orchard composer Philip Westin has crafted a true musical masterpiece, taking moments of beautiful lyricism, toe-tapping revelry, and gut-wrenching tension and combining them into a score that is certain to be hailed as the next great American opera.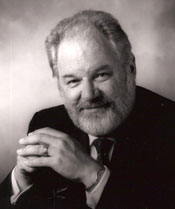 "Adapted from the novel O Pioneers! by Willa Cather, the Marie's Orchard libretto was written by Center Stage Opera Artistic Director Dylan F. Thomas, who has taken key characters and plotlines from the novel and crafted them into a heart wrenching narrative that explores the true meaning of love in the face of desperate circumstances."
BRIAN ONDERDONK
In a May 2010 email to Westin, Center Stage Opera Music Director and Conductor Brian Onderdonk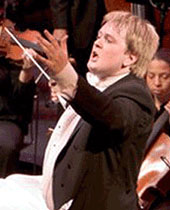 wrote, "I've just finished my initial review of the entire opera ... and let me give you an unequivocal 'Bravo' for such a magnificent composition. I truly feel this opera moves into the 'masterpiece' category... It flows so well, it is beautifully tuneful right when it needs to be with those moments then being offset brilliantly by other moments of incredible tension.
"The orchestration is fantastic and I have no doubt the audience will be shocked that you were able to get such rich sound out of so few players. I really hope we can ... get it the attention it deserves, because I really feel it has the potential to be the next great American opera.
"And let me also say that rarely, if ever, does a [computer] Midi playback of an orchestra elicit tears from me, but it sure did in that last scene -- so I'd be surprised if there is a single dry eye in the house when this gets performed. Bravo again."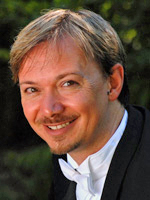 JAY STEPHENSON
Baritone Jay Stephenson sang the role of Anthony Chevalier in CSO's premiere production of Marie's Orchard. In his computer blog prior to the premiere, Stephenson writes, "This is truly a wonderful opera in the tradition of many amazing American composers including Stephen Schwartz, Mark Adamo, Jake Heggie, and the late Daniel Catán. The music is listenable without being predictable, and the multi-textured finale of Act 1 with soloists, chorus, and orchestra is well worth the price of admission." In January 2012, he wrote to Westin, "I'm so pleased with how the recording turned out and so happy to have had the opportunity to have lived with the music for a year instead of throwing it together in short order.... You've written a truly timeless score. Every time I listen to it I think to myself, what a remarkable thing."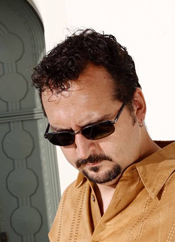 STEVEN HUBER
Violin soloist Steven Huber wrote an email to Westin in February 2012 exclaiming, "Congratulations again on a great opera!"