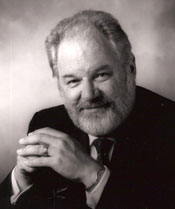 A two-act opera by Philip Westin (pictured), with a libretto by Dylan F. Thomas, Marie's Orchard was commissioned by Center Stage Opera in Los Angeles' San Fernando Valley. The company premiered the opera in a fully-staged production at Los Angeles' Madrid Theatre on June 10 and 12, 2011, conducted by CSO Music Director Brian Onderdonk and directed by librettist Thomas.
The work had its genesis as Heartland, a full-length operetta with music by Philip Westin and book and lyrics by Burt Peachy. In April 2008, Heartland was one of four works selected in a national competition to be included in the ASCAP/Disney Musical Theatre Workshop at Disney Studios in Burbank, California. According to ASCAP, Heartland was the first operatic work ever to be selected for presentation at the prestigious workshop. The operetta was completed in 2007 and subsequently featured in a studio recording. At the ASCAP/Disney workshop, principals from Center Stage Opera, several of whom sang in the Heartland recording, performed segments from the work to an invited audience including well-known composers Stephen Paulus, Eric Whitacre, and Stephen Schwartz, director of the workshop.
As a result of the ASCAP/Disney workshop, Center Stage Opera commissioned Marie's Orchard. Originally envisioned as a reworking of Heartland into a full-blown opera, Thomas's libretto, set in Nebraska in 1892, was inspired by Willa Cather's novel, O Pioneers! As work on the piece progressed, although Westin chose to retain musical elements from Heartland, for the most part Marie's Orchard is a completely new work. The opera calls for five principals, two minor roles, chorus bit parts, and chorus.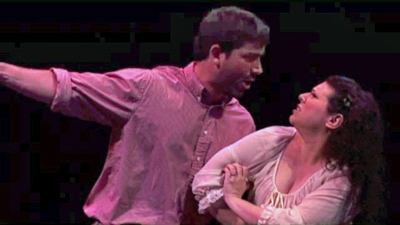 Independent filmmaker Alex D'Lerma captured the premiere production, and in 2012 Tostado Productions released a film of the opera. In addition to the DVD, videos from the film are posted on You Tube in full HD (1080p) in three playlists: Excerpts from the opera, the Complete Opera by Scenes (12 videos), and the Complete Opera in two Acts. Those videos also may be viewed from this web site by clicking the Video link at the top left.
In the world premiere production, the title role of Marie was sung by Shira Renee Thomas, who sang the role at the ASCAP/ Disney workshop. Benjamin Bensold sang the role of Emil, Abdiel González sang the role of Frank, and Jay Stephenson and Adrien Roberts sang the roles of Anthony and Angelique. For futher information, please click on the links in the column at the left.